Idaho men's basketball is back in action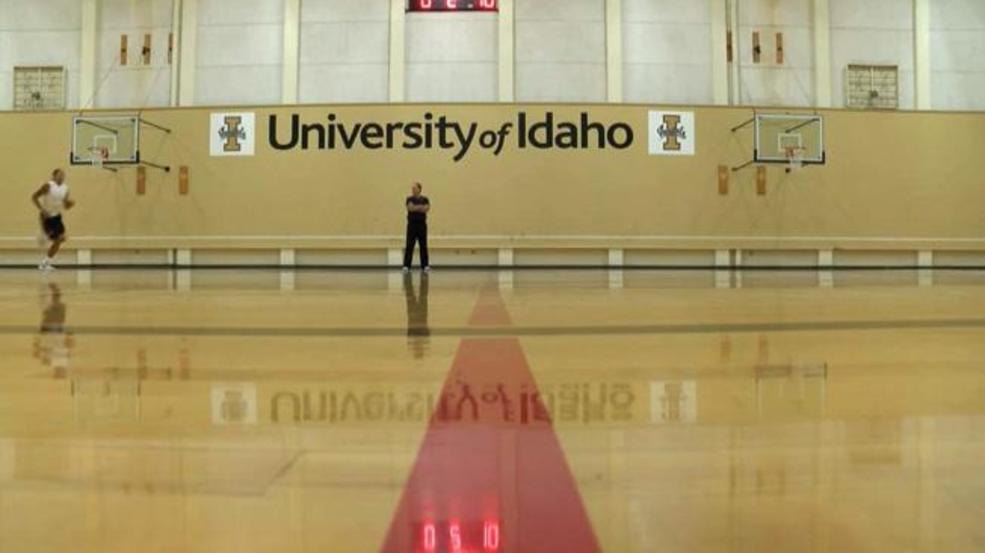 MOSCOW, ID —
The Idahomen's basketball team is gearing up for the 2017/2018 season. The Vandals arereturning essentially the same team from last season. Their seven top scorersfrom last season are back.
With sixseniors and two players who spent time with pro teams over the summer. VicSanders tested out the NBA waters and Arkadiy Mkrtychyan was on Team Armenia inthe FIBA pre-qualifiers.
Afterpractice on Wednesday, Sanders spoke about how that experience translates tothis season.
"I mean you can useit, but I think it's just something that helps you personally," Sanders said. "Ithelped me figure out what I have to do to make it to the next level. I can alsorelay that information to the young guys, who have aspirations to play aftercollege and just tell them what it is, how's it going to be and that allows meto carry myself different in practice and works out so we can train like pros."
1990 was thelast time the Vandals made the NCAA tournament.
1982 was thelast time the Vandals got their one and only win in the big dance.
But couldthis year be any different?
Knock on woodbut this team does have the making to get into the tourney because of thereturning experience.
If you askSanders and head coach Don Verlin, they're just focused on the regular season.
"Well, it's alwaystough. And as we know in the Big Sky conference it's a three-game season. Itcomes down to three games in March," Verlin said. "But what we got to do toprepare ourselves with that is to have a good preseason and obviously, a goodleague season. And we have the capability to do that."
"Man, just competeevery day to get better," Sander said. "Every day we try to take a step towardsgreatness, and you know it takes a lot of hard work and a lot of preparationand if we can prepare well, then the end results will be what we want. But, wegot to put in the work and grind now so when it comes later we know we put inall the work we could of to get where we want to go."
Interestingsidebar about this team, three players are from Portland, Oregon. Two seniors, Sandersand Mkrtychyan and freshman Geno West.
Sanders also spoke abouthaving the Rose City connection in Moscow.
"It's good! You knowthere's a comradery of where you're from," Sanders said. "You try to put on foryour city, you know and that's what the three of us are here to do. And I thinkthat helps us with our chemistry together. It helps us a lot, it allows us toplay together because we are from a familiar area. We like familiar things; youcan learn to like things."
Unmute